Regular price
Sale price
$29.00
Unit price
per
Sale
Sold out
Note: This item can only be purchased with addition of any Blockplate.
Why we like this one: We're committed to only supply tools that reflect our own standards in reliability. So, we looked to Japan who are known for exemplary manufacturing and quality control. That came at a cost. From our experience, the quality in the low cost variety is hit or miss. But, we understand if you're looking for a more inexpensive option depending on your expectations and use. We recommend checking your local hardware store or utilizing an online marketplace(paid).
Includes:

(Qty 1) Automatic Center Punch w/ Carbide Tip
Dimensions:

5.1" L x 1.2" W (130 mm x 30mm)
Note: Value-added taxes (VAT) and/or custom duties are not included and are the responsibility of the buyer.
View full details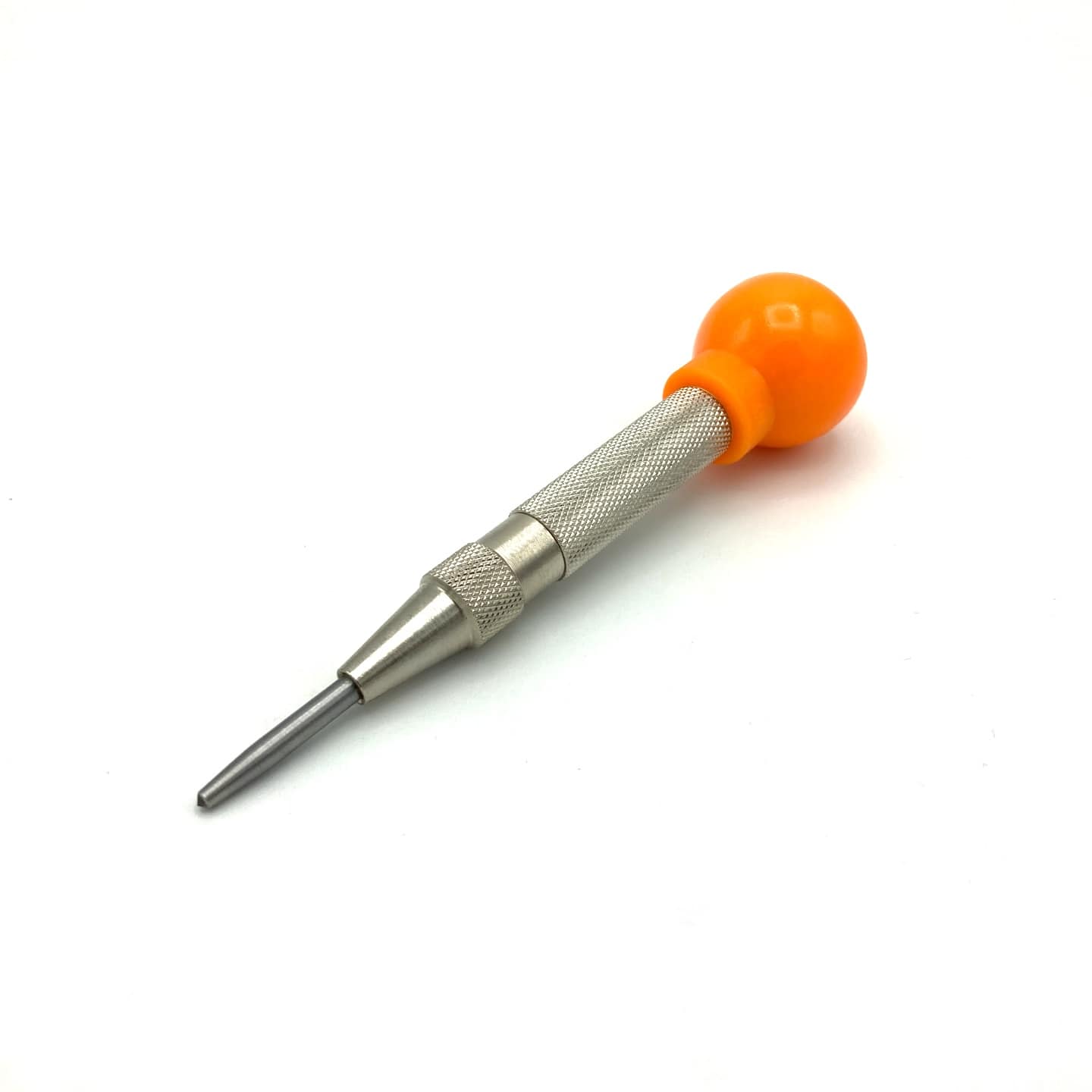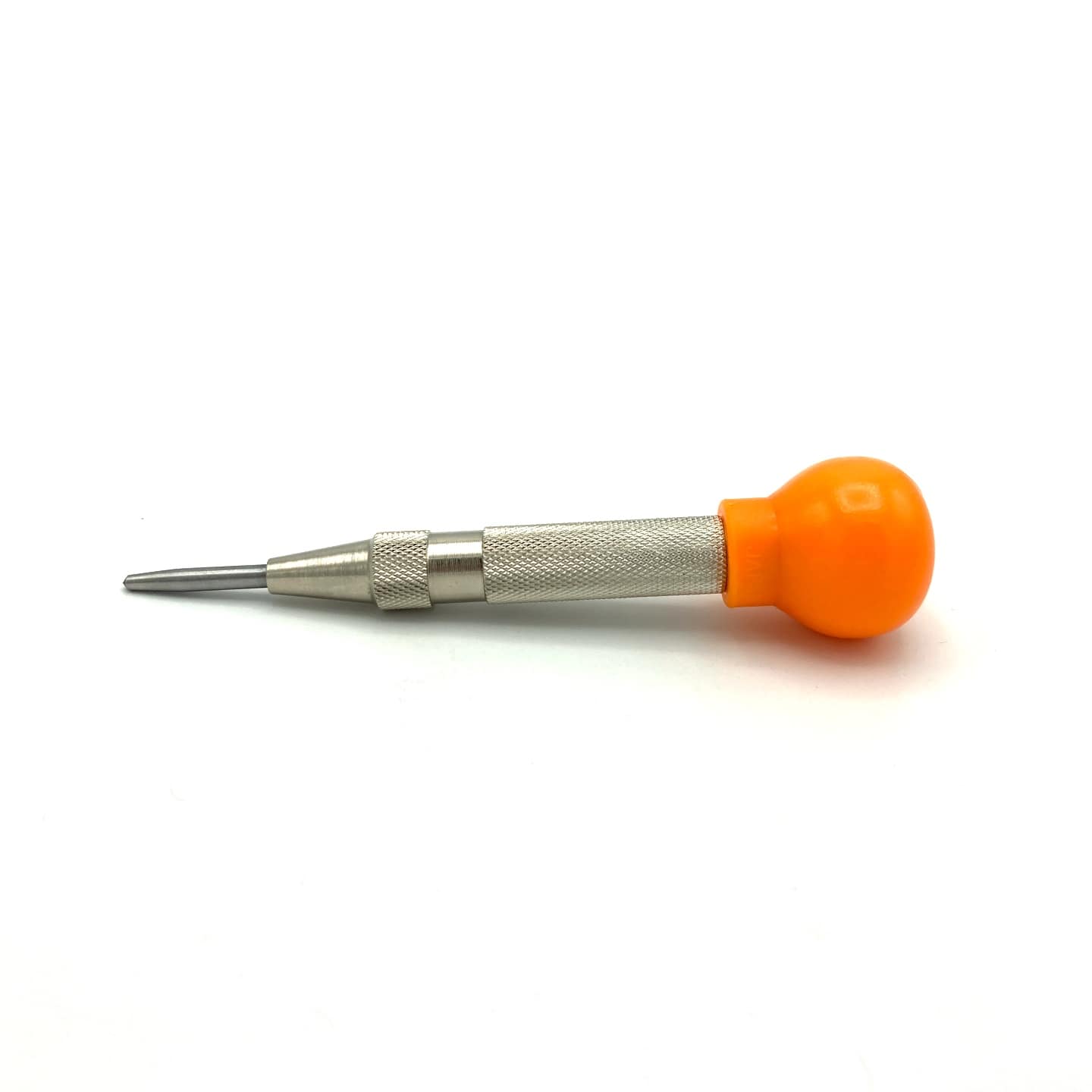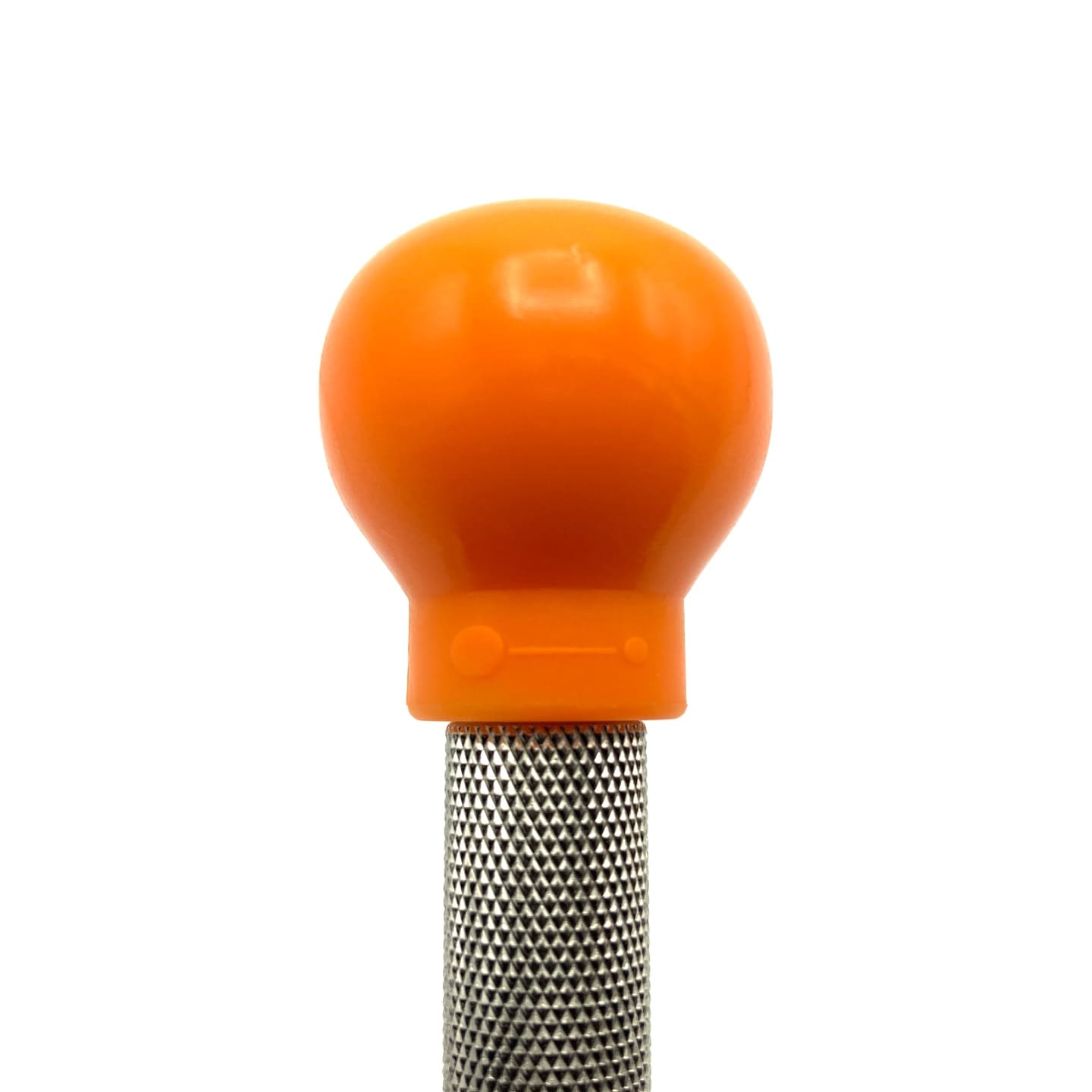 Made in Japan 🇯🇵

High quality, reliable construction.

Adjustable Striking Force

Turn the knob clockwise for a heavier striking force (counter-clockwise for lighter).

Carbide Tip — Better Penetration

Carbide is a harder material than stainless steel, resulting in a long lasting tool and better penetration.
What Is an Automatic Center Punch?
An automatic center punch is a spring-loaded tool commonly used in machining and woodworking to create a starter hole or dimple that guides a drill bit.
Pressure is applied by pressing and holding down the handle. This compresses the spring inside. While holding down and applying increasing down pressure on the handle, the spring will release. This will release the sharp pointed tip which will pierce the contacting surface and create a small hole in the material. 
The design of a center punch has not changed very much and is quite optimized for its intended purpose. That is why all of them look very similar if not identical. A good center punch really comes down its construction and quality. But, that comes with a cost.
Quality control on most of the "cheaper" options are hit and miss. They are either not strong enough to create an adequate marking or they misfire and don't punch. So it's entirely plausible that you might have to go through returning at least one. 
We offer adding an automatic center punch to your order but we have a limited supply.
If we're out of stock or if you are looking for more options, we recommend picking one up at your local hardware store or purchase one at an online marketplace (paid).
We also put together a list of automatic center punches that we recommend.